Laurie Goldsmith - vocals, guitars, bass, piano, harmonica, percussion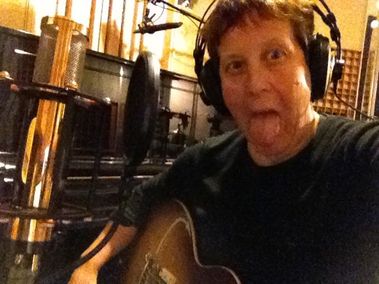 Laurie Goldsmith (ascap) has been writing and performing music professionally alongside various artists in the New England area for over 20 years. As a young girl she took classical piano for many years before picking up her older brother's acoustic guitar as a teenager and teaching herself how to play. After college, Laurie performed as a singer/songwriter, releasing three albums of original contemporary folk music, forming and touring with her backup band The Rodeo Kids, receiving regular airplay on Boston radio stations while winning honors at several New England songwriting competitions. Laurie then turned her attention to the electric guitar as well as to percussion and studio production.Over the next 10 years, she went on to perform, record and tour with several Boston area bands in the genres of reggae, jazz, latin, world, r&b, rock, and gospel. These bands included Voices From the River, Sistahs of the Yam, Zili Roots (Zili Misik), Roots Nation, The Dis-n-Dat Band, The Pan Jazz Collective and Cruzamente.  In addition, she formed The Laurie Goldsmith Jazz Trio, playing and singing jazz standards at various venues and private events.  Laurie returned full circle to her love for songwriting and began to write and perform original songs as part of her live performances with the trio.  This then became the inspiration for The Laurie Goldsmith Project. The LGP then released a full length of album of original songs in March 2015 called "Going Through The Motions" and released four follow-up albums in May 2017 entitled "The World Of Weather", in May 2018 entitled "Mountains", and in July 2020 entitled "More Stories From The Brook", and "Snow (the fifth album)" in March 2022.  Laurie recorded her last four albums at her home-based Lucky Dog Studios. She has co-recorded five albums of childrens music to help to raise money for her previous employer's scholarship fund and continues to performs with the Boston-based band Women In World Jazz.  She works as a Science Educator at The Vermont Institute of Natural Science in Quechee, VT.  Laurie lives in Bethel, VT.
Tal Shalom-Kobi - upright bass, accordian, backup vocals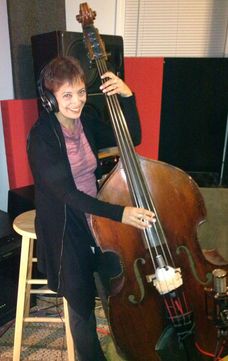 Tal Shalom-Kobi, a native of Israel, is a bass player and a music educator, who has been active in the world of music for the past 20 years. Tal holds a degree in Music Education from Berklee College of Music, and Masters in Jazz Performance from New England Conservatory. Tal has performed in Jazz Festivals overseas and locally in venues like Berklee Performance Center, Ryles Jazz Club, and Jordan Hall among others. She manages and performs with Women In World Jazz and performs with The Patrice Monahan Jazz Trio and other groups in the Boston area. Together with her performance career she stays active in the field of education, teaching piano and adult/youth ensemble groups in her home studio in Newton.   Her web site is at www.talmusicworld.com.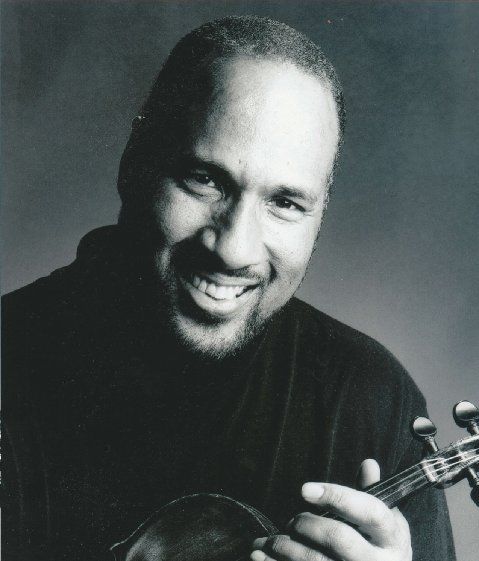 David Eure has performed with Jaimoe (Allman Brothers Band), Yusef Lateef, Ran Blake, Webster Lewis, Doron Richard Johnson, Aaron Goldberg, Gary Valente, Cecil McBee, Wayne Newton, Yasko Kubota, George W. Russell Jr., Edvard Lee, Valerie Stephens, and Christine Correa. He has also opened for 8-time Grammy nominated artist Kirk Whalum, Walter Beasley, Alex Bugnon, Taj Mahal, Richie Havens and Rick Danko (The Band) and also performed solo for President Clinton.  He continues to record and perform jazz in the U.S. and is a jazz violin instructor at the New England Conservatory of Music (Prep. & CE Division – Jazz Faculty).
Kera Washington - percussion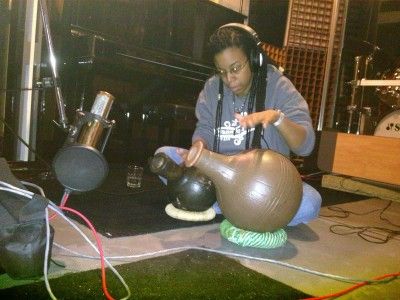 Kera M. Washington is an ethnomusicologist and the founder of Zili Misik, formerly Zili Roots, (www.zilimisik.com), an all female world music ensemble that retraces routes of forced exile and cultural resistance through diasporic rhythm and song, performing roots music of the African Diaspora, or "New World Soul."  Washington is on faculty in the Music Department of Wellesley College, MA, is a Music Teacher at the Mather Elementary School in Dorchester, MA, and, at Tufts University, is completing a dissertation on Haitian folkloric music, about folkloric arts and identity expressed through the music of Emerante de Pradines Morse.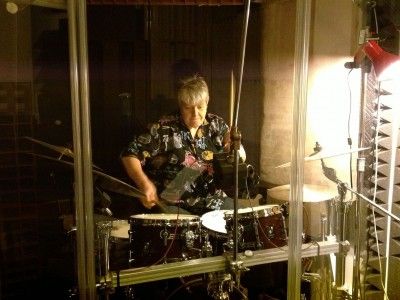 Originally from Menlo Park CA, Gillian De Lear began playing drums at age ten, and has not stopped since. She played throughout her school & college years in band, orchestra, marching band and jazz ensembles.  From 1983-1986 she toured for three years throughout the Midwest and southwest with Hawkins & De Lear, a high-tech pop duo. Moving to Tucson AZ, in 1986, she began teaching Rincon High School's marching drum line as well as teaching drum set at Workshop Music. She has played in many local and touring bands with styles ranging from Afro-pop, country, jazz, blues, and rock. In 1995, Gillian won a TAMMIE, Tucson Area Music Award, for best country group with the band Girls With Guitars.  From 1998 – 2000 Gillian played with Lori Davidson & The Intruders which toured on the West Coast, played at the Sturgis Biker Rally in South Dakota, was the back up band for Archie Lee Hooker, and opened for Bo Diddley in Phoenix.In 2002, Gillian played with Betty Diamond, an all-female rock band for Tucson's Fourth of July Celebrations, as well as opening for the play, Vagina Monologues at the Rialto Theatre.  In 2003, Gillian played with Deacon & Dean, who opened for Little Feat at the Rialto Theatre.  In 2004, Gillian played with The Jazz Chicks, who opened for Shirley Horn at the Women's Primavera Jazz Festival.Gillian moved to Boston, MA in 2005 and has finished a Bachelor degree in Professional Music at Berklee College of Music, toured with Miss Tess and the Bon Ton Parade, a swing influenced band for 2006-2007. She also played with Jessica Tardy a blue-eyed soul singer, in 2009 Gillian finished a cd of original free jazz. It is a cd of duets with her favorite musicians in Boston. Now she is working on her masters' degree at Longy School of Music in Cambridge MA. She teaches at the Music Maker School in Acton MA, and plays jazz standards with the Aronow Nextet, David Ehle Jazz Band, and has a small recording studio called Nacho Mama Studios.